お客様の声
Kyo-machiyas AMANOGAWA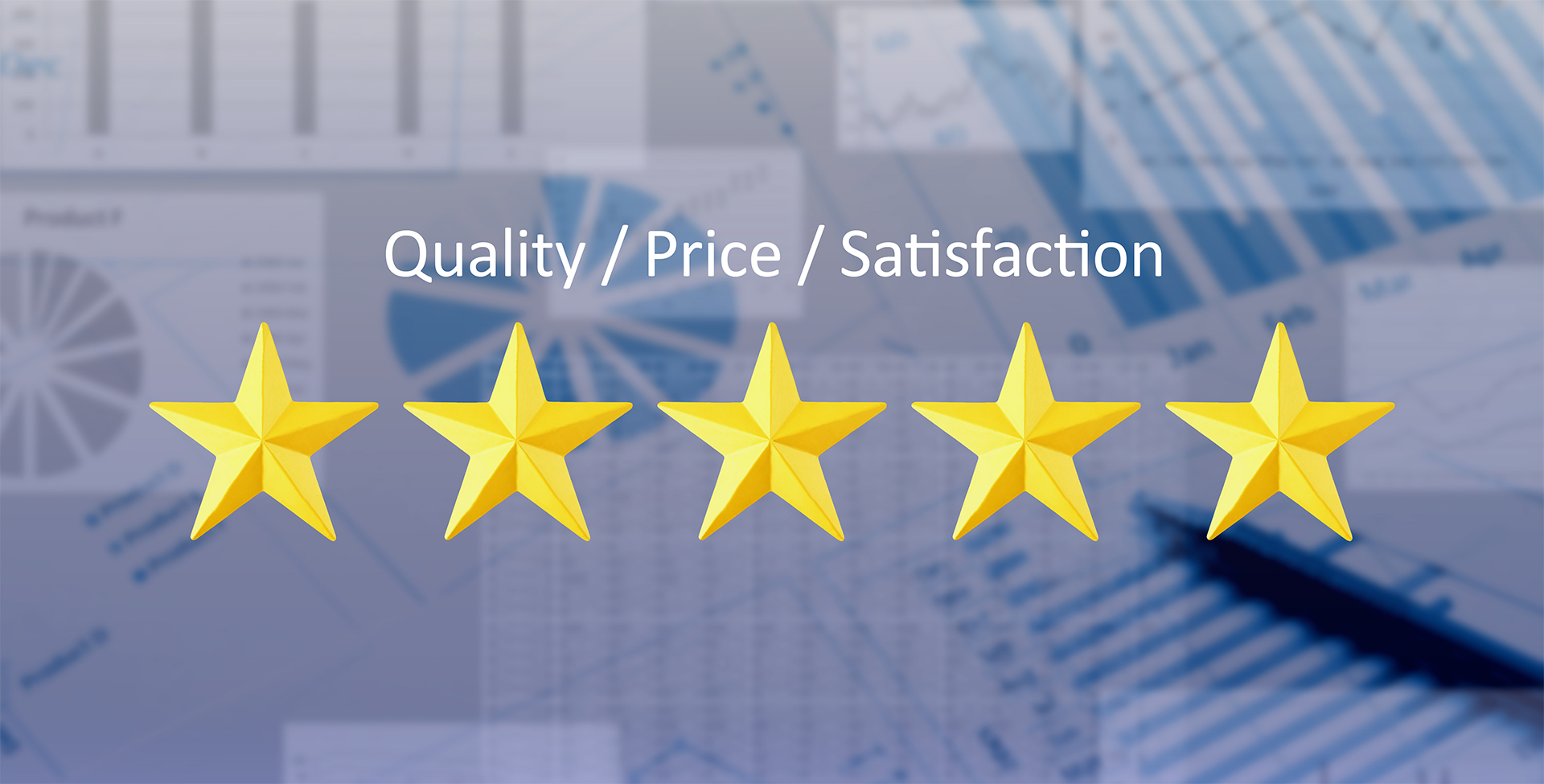 レビューありがとうございます☆
宣仁さん
しんじさん
立地がとても良く、リラックスして過ごすことが出来ました。目の前にある川では子供が喜んで遊んでいました。家族連れにはありがたい宿でした!お世話になりました。
Akikoさん
歩いてすぐに祇園や四条に行くこともでき、かといって賑やかすぎるわけではなく夜は静かに過ごせました。コンパクトに、また細部まで綺麗に整えられたお家で、ゆっくりと寛ぐことができました。アメニティも十分すぎるほどでした。オーナーの方がチェックイン時には立ち会ってくださり、丁寧にご説明をいただいたり、観光についてのアドバイスもいただけて大変助かりました。当日まで間も、当日も付近の駐車場などの質問にも細かく、迅速にご対応いただけて大変感激いたしました。本当にありがとうございました!
Yukikoさん
交通の便が良いのに、とても静かな場所に感じました。近くを散策するのも楽しかったです。
前田さん
静かな雰囲気のところで、ゆったりお部屋で過ごさせました。徒歩で観光客の賑わう大通りに出かけられます。 和のテイストの宿泊施設で、清潔感もありますし、設備も想像以上に整っていて良かったです。不自由に思う点は特にありませんでした。チェックイン・荷物の預かりなど、柔軟に対応していただいて助かりました。ご親切に観光についてもご相談にのっていただきました。 この宿泊選んで良かったなと思いました!また機会ありましたら、是非利用させていただきたいです。
Akikoさん
素敵なおうちで何から何まで心配りが見受けられ大満足です。ロケーションもよく静かにゆっくり休めました。最高のおもてなしです。
Kaoriさん
友達と4人で泊まりました。立地がとてもよく、部屋の雰囲気はとても和風なのに、トイレやお風呂はとてもモダンですごく居心地が良かったです! 寒さが心配だったのですが、暖房もしっかり効いてまったく問題ありませんでした。休みが取れたら連泊したかったです...笑 またぜひ利用させていただきます!
Aiさん
とても綺麗な京町家でいつもの旅行よりも、より京都の雰囲気を味わえました。個人的にはトイレとお風呂が綺麗なことがとても嬉しかったです。目の前には川が通っているので風情もありますし、祇園にもとても近いので観光にもすごく有難い立地でした。 また京都に来たら是非また利用させていただきたいと思っています。
Hironoriさん
七十代両親と娘の四人で宿泊させて頂きました。目的地だった岡崎公園も徒歩圏内で利便も良く、部屋は昔の作りをモダンに綺麗にリノベーションされていて素晴らしく快適な宿泊になりました。両親も大喜びでした。教えて頂いた近隣の駐車場に運良く割安で停められて良かったです。レビューが遅くなってしまってすいませんがまた機会がありましたらよろしくお願いします。
Akihideさん
初日が深夜遅くの到着になってしまったのですが、鍵の受け渡しなどこまめに連絡をいただき、また深夜遅くてもよいので一報を、とチェックイン完了を気にかけてくださったり、と、とてもホスピタリティ高く対応いただきました。 部屋も大変キレイで、また泊まりたいと思える宿でした。 貴重な体験をありがとうございました!
居山さん
仕事で京都に行った際にこちらを利用させて頂きました。入り口の前にはとてもきれいな小川が流れており雰囲気抜群です。以前古かったであろう建物もとてもきれいにリフォームされており、京都の歴史のある雰囲気と利便性が融合したすばらしい建物でした。また祇園、鴨川なども歩いていけるし立地も最高です。オーナーにも良くしていただき有難かったです。また利用させて頂きたいと思います。
Marikoさん
プライベートで、ちょっと困ったことがあったのですが、すぐ対応していただき、大変助かりました!おうちも素晴らしいし、ホスピタリティも最高!
Michaelさん
Super location and nice Japanese style house. Stairs are very steep, but that was fun. Exactly like in the pictures. Host responded to all messages very quickly.
Andrewさん
Great beautiful house near Gion.
Monさん
Highly recommended. Cozy and lovely place to stay,
瑞鹏さん
非常舒适的日式房间 距离祗园很近 推荐秋天前来赏红叶的人选择这里
Joyceさん
Had an awesome stay. Warmly welcomed by Seiko at check in and got shown around the apartment. It is a lovely apartment with accurate photo as per the listing. Everything is tidy and clean. Had a wonderful stay. Beware the stairs between ground and upper level is quite steep, which may be difficult for older people and need to keep an eye on young kids. Neighborhood is quiet and friendly. Close to everything. Would definitely return if we are going to visit Kyoto again.
Caroleさん
Beautiful house, superb location and Seiko was a most terrific host. Will definitely be staying again.
Colinさん
It was a pleasure staying at the Ishiwaka's guest house. I arrived a bit earlier than my buddy, so Seiko-san, her daughter and I went to a nearby izakaya for dinner and a few drinks - the few hours I needed to wait just flew by! I got to know her and a few members of her family, who were incredibly helpful and gracious during this first trip to Kyoto. Seiko-san speaks primarily Japanese and French, but sometimes her daughter helps out with English. The house is a beautiful traditional style Kyoto duplex house that seems to have been recently renovated - it has a light aroma of wood, and will make you feel a deeply satisfying sense of "Wa" 「和」, without sacrificing modern conveniences like an automated bath, washing/dryer, or fridge and microwave. It's perfect for a couple or a group of friends, and if the price doesn't change, it's a smashing deal over hotels. I'm definitely coming back here if I visit Kyoto again! Thank you Ishikawa-san and your family! :)
Tobeyさん
Seiko has a lovely home with a great location in Gion. We had a wonderful time walking around and sampling excellent local restaurants. The apartment is also very close to some of the temples that we wanted to see, and we found it very convenient. Seiko's maps and instructions were also very helpful.
Javierさん
Thank you for all your hospitality and great minka. It truly added to the traditional Japanese style experience. Would highly recommend to my friends traveling to Kyoto. Overall great environment, close to many sights, and food.
Maria Anaさん
Excellent cosy house on a great location and neighbourhood. Very functional and with good futons. Seiko is a wonderful host. Sent us directions in Japanese for the taxi, and gave us tips for placing to dine and shop. Would definitely recommend Seiko's place.
Traceさん
很好經驗感受日式家庭房子,可能房子有一定年份比較舊。房東很好,只是位置有點偏遠,位於小巷內不好找。性價比不高。
Aprilさん
Seiko was a very accomodating and kind host. Gave us a great tips on the ramen down the road and was very easy to communicate with. If we are ever back in Kyoto would defiantly stay here again :) :) :)
Senさん
Seiko's place is very lovely and amazing. Seiko meets us upon arrival and guide us through the items in the house with very clear instructions. Location is really convenient.
Rokkyungさん
호스트이신 세이코 님이 친절해서 좋았다. 소통도 잘되고, 집도 예쁘고, 편의시설도 좋았다. 가족들 모두가 만족했다. 집을 찾는 것이 살짝 어려웠고, 계단이 가파랐지만 그것 빼곤 모든 것이 완벽했다.
Alexさん
Very clean place with great amenities in a good location.
一帆さん
这是一个很棒的旅馆。旁边的白川非常美丽。房间很安静,精致,很有年代感,设施齐全。地理位置离八坂神社,清水寺不远。房东很友善,会在房间等你入住。总之推荐。
Jillさん
Wonderful home and location for visiting Kyoto.
Kylieさん
We stayed 2 nights. The property is in an excellent location to explore Gion and local sights. We were able to catch the train to Fushimi inari. The property was clean & homely. Would definitely stay again.
Lucasさん
Seiko was very friendly. There was a prompt response when I had questions. Check-in was very smooth. She went through with everything we needed to know. Very thoughtful. Would recommend her place to everyone.
Sethさん
A truly excellent location and a really love house. It's on the edge of Gion (about a three minute walk) and extremely close to everything you would need. Walk up the river next to the house and you are at a train station, head west a few steps and you are in Gion, east to Chion-in Temple or south to more amazing restaurants. Really, I feel like the location is unmatched. Seiko is an excellent host and was kind enough to meet us on arrival and show us around. The bathroom and sleeping areas are extremely nice (the best futons I slept on during this trip) and the living area is cute and comfortable. Maybe slightly cramped for four people but we managed. Will definitely consider coming back to the location next time I visit Kyoto.
Thomasさん
La maison de Seiko est propre et fonctionelle pour 4 personnes. Les instructions sont trés claires et Seiko a été trés disponible pour nos questions avant et pendant le séjour.
Ruyiさん
第二次入住了,房东很nice,屋内布置很温馨,很干净,地理位置也很方便,非常棒!
Elisaさん
Shujunさん
seiko很友好亲切,虽然是英文但说话很慢很清楚,很容易理解。房子很适合年轻人的旅行,温馨小巧,位置也很好,近景点,也很安静,值得体验
Angelaさん
Seiko's home is in the perfect location, close to Gion, several temples and the river. The area the home is in, however, is very quiet which is nice after the hustle and bustle of the city. Upon arrival we found the space clean and a good size for our family of 2 adults and 2 teenagers. One thing to note is that the stairs to the sleeping area are quite steep. Seiko is a lovely and accommodating host as well. Overall a wonderful stay.
祺さん
Malloryさん
Seiko was a very sweet host, and the house is serene and beautiful. Right out front is a very pretty canal/river and it is next to a shopping area and other homes. Very quiet and peaceful area. The house has very cute decor, coffee and tea, refrigerator, relaxing shower/bath, washer/dryer combo. We enjoyed the living space and kitchen areas which were a nice change from the tiny Tokyo apartment we stayed in a few days before. You can take the local subways to get to the nearest JR station and it is close to many popular Kyoto tourist spots. I highly recommend Seiko's place as a place to stay.
王さん
位置方便,房东Seiko回复很及时,出门就是景区,房子非常符合预期,完美。推荐入住。
Adrienさん
Maison traditionnelle vraiment très agréable. Tout est réfléchi pour qu'on s'y sente bien. Seïko, la propriétaire, a été très attentionnée avec nous. On ne pouvait pas espérer mieux pour notre séjour à Kyoto!
Ryanさん
Wonderful place to stay and located near many terrific sights!
Gregさん
Seiko is a very friendly, responsive host and her place is a compact, traditional Japanese house, with good facilities. The coffee, tea and treats were much appreciated. We lived there as a family of four and found it easy to shop for food locally. The location overall is in a nice part of town and very handy to the subway. The steep stairs might be a challenge for someone with a physical problem.
Fangさん
Si vous cherchez une maison pour passer des vacances inoubliables, il faut pas rater elle, tout étais parfait, le futon est super confortable, la décoration avec coût, absolument charmante! Madame Seiko aussi!
Nicoleさん
My family of four adults loved our stay at here. It's in a great location, just a short walk to Gion and easy access to public transport. It has very comfortable beds, great shower and amenities and provides a great base to explore Kyoto. Seiko is also a lovely host. Thank you Seiko!
Pennさん
Seiko is lovely. Very accommodating. House is very quaint Japanese. Great location and right next to canal. Just try not to fall off the bridge coming back from an evening out!
君舟さん
Fantastic house and friendly Seiko!!! So lucky to have a chance to stay here for 2-day trip in Kyoto. The house is cosy and clean, very Kyoto-style and perfect for 1 or 2 families traveling together. The facilities are great and Seiko is so helpful and considerate. The location is pretty good, very quiet but close to scenic spots/subway station, and convenient to buy everything you need (Family Mart and supermarkets near by). The steak house nearby is highly recommended. We really had wonderful time during our stay here and thanks a lot to Seiko again for all your support & help. We'd like to visit again one day in future. Hope everything goes well with you and your family.
光輝さん
Annaさん
Seiko's place is stunningly beautiful. It has been very tastefully refurbished and decorated and was a real treat to stay in. The location was beautiful- right beside a lovely little river which provided for lovely walks along. Seiko was so kind, friendly and accommodating and was extremely responsive. My only hesitation about this place is that the bedrooms do not have a full partition between them (they are separated by traditional sliding doors but there is a void at the top) so for two adult couples, it felt a bit cosy. That said, we absolutely loved our stay and feel lucky to have had such a beautiful place to spend our holiday in! Thanks so much Seiko!
Christianさん
La pasamos genial. Seiko nos recibió en persona para nuestro arribo y enseguida nos brindó toda la información sobre Kioto. La casa tiene una ubicación privilegiada cerca de la estación del Subway Higayiyama pero además se puede ir caminando hasta la zona más pintoresca de la ciudad. Para llenar la heladera hay comercios abiertos las 24 horas a pocas cuadras. La propiedad es increíble con decoración acorde al lugar, cocina, baño y habitaciones cómodas y no tuvimos problema para descansar como se estila en Japón sin camas. Se disfruta en todo momento con detalles de categoría en su interior. Alegre y armónica. Único consejo: cuidado y atención con la escalera para subir a la planta alta. Es muy empinada y puede terminar en accidente si uno está apresurado. Gracias Seiko por tu hospitalidad!!!.
Reniaさん
Wonderful location. Beautiful house. Seiko is an incredible host and couldn't have done more for us. We will be back.
Lilyさん
沟通很顺利,和房东说好之后提前到房子里放了行李。房子稍有些旧,两层楼的传统小屋~距离八坂神社很近,出行还算方便~
Jepeuxtevoirさん
Amélieさん
Maison typique dans un quartier charmant, proche de beaucoup d'attractions touristiques. Seiko est accueillante, disponible et un avantage pour les francophones, parle très bien français. Je recommande fortement.
Stevenさん
great place great facilities
佳玥さん
Yuangさん
从大阪府赶来这边时耽误了与房东Seiko愉悦的时间,感到非常抱歉,但Seiko和我说她也在处理住房里上一位客人不小心泼在榻榻米上的水。非常迅速而贴心的回复!到达之后也向我们一一介绍各种器具和开关的使用。房间的话自然是超过想象的好,很完美地契合我对京都的想象。以至于我觉得每晚入睡前望着天花板都是很让我感到开心的事。 地理位置很好,周围宁静祥和,有小溪,离八坂神社也很近,去鸭川繁华的地区也并不远。 总之就是特别好!推荐!
Véroniqueさん
从大阪府赶来这边时耽误了与房东Seiko愉悦的时间,感到非常抱歉,但Seiko和我说她也在处理住房里上一位客人不小心泼在榻榻米上的水。非常迅速而贴心的回复!到达之后也向我们一一介绍各种器具和开关的使用。房间的话自然是超过想象的好,很完美地契合我对京都的想象。以至于我觉得每晚入睡前望着天花板都是很让我感到开心的事。 地理位置很好,周围宁静祥和,有小溪,离八坂神社也很近,去鸭川繁华的地区也并不远。 总之就是特别好!推荐!
Véroniqueさん
Idéalement située près d'un petit canal et du métro cette petite maison nous a permis de passer un très agréable séjour à Kyoto. Francophone, Seiko est très aimable et attentionnée.
益华さん
住宿环境非常不错,设施齐全,房东很热心 ,为我们指路并指导我们入住,五星好评。
Markさん
Amazing location, and lovely accommodation
俊恺さん
Host is very hospitable, taking time introducing house details to us and respond quickly. Execellent host. House location is super convenient. There is a family-mart around 2 mins walk in front of house. House is in Gion(祇園) area, in front of chionji temple(知恩院), by 10 mins walking along the temple you can arrive yasaka shrine(八坂神社) and hanamikoji street(花見小路通り). 25mins walk to kyoto imperial(京都御所) and 30mins walk to kiyomizu temple(清水寺),both of them you can take 1 bus accessing there as well. Bus stop is in front of choinji temple which take you 2 mins walk. Unlike the place in yasaka shrine, here has less foreign visitors which provides you a very quite environment. Here also have lots of restaurant which usually does not have long queue. If you still want to go yasaka shrine taking famous restaurant, sure thing, takes you 10 mins walk. Either way which give you plenty of choice as you want. House design is interesting with Japanese tradition style. Very good experience in kyoto! Thank you for the treatment.
婧さん
Fiona
Great traditional place in a great location for temples, shrines and the Gion district. We did actually see some geisha! Traditional house with tatami mats and cosy futon beds, also a traditional Japanese style bathroom - (amazing water pressure in the shower! ). Having a washing machine in the house halfway through our trip was a bonus and a 24 hr coin op laundry nearby meant all clothes dry in 20 mins! Very easy to navigate around Kyoto for all the sights, house is close to metro stop. Seiko was very welcoming when we arrived. Highly recommend.
Simonさん
Very nice Japanese style apartment in a great location. Highly recommended seiko.
Tobyさん
Beautiful traditional home in the heart of historic Kyoto. Super quiet. Three A/C units kept the unit at perfect temp in summer. Great tub to relax in after a long day of walking. Lovely sleeping area on tatami mats upstairs. Good internet and great host. Well stocked kitchen with condiments, coffee, etc.
Cherylさん
An excellent place to stay while in Kyoto. We wished we had been able to stay longer! Very cozy and comfortable! Loved the coffee and tea available at all times! The shower was great! The location was excellent and I would definitely stay there again!! Overall a wonderful place to stay to get a little feel of old time Japan as well as modern Japan.
Vincentさん
Seiko is a great host ! Our stay was wonderful. Our host provided a lot of good advices and a pocket WiFi which was very handy. The house was very clean and right by the Gion area. Thank you for everything !
烨さん
孩子们很开心能入住在这样的町屋,很有日本特色,夜晚睡觉十分安静,离市内的景点也很近,基本步行就能到达,下次来京都还会再次入住
喆隆さん
The room is very nice. The owner is very enthusiastic. Thank you very much for the baby supplies.
Michael
We had a fantastic time staying at Seiko's place. We feel like we had a true Japanese experience. My wife loves the small creek running by the house. There are a few small, local restaurant options nearby to try. The large downtown shopping area isn't very far, we took the time to walk the 25 minutes. We look forward to visiting again.
Martinさん
Fantastic location close to the action of Kyoto but far enough away for peace and quiet at night. The futon were the softest I've slept on and led to some of the best sleep of my trip to Japan! Seiko was an amazing host and very helpful every step of the way. Can't recommend this place enough!
满さん
我们在这里度过了如梦般的2天。这个民宿非常京都,就在白川边,门口就有公交,附近有全家。房子精致,舒适。 房东非常nice,而且贴心。为宝宝准备了婴儿小床铺,宝宝推车,餐椅,玩具。 我们全家都非常喜欢这个民宿,以至去了大阪后落差巨大。非常希望下次还能入住。
Karen Halversonさん
Seiko lives in a lovely part of Kyoto, and she is a thoughtful and responsive host. We had a wonderful stay.
Guyさん
Great little house with amazing hosts. Everything was clean and well thought out. I would definitely stay here again if I even travel to Kyoto again in the future.
Simonさん
Amirさん
Seiko's place is in a great location; a 2 minute walk from a bus station and walking distance to most of Kyoto's attractions. The house is very clean and the tatami mats are comfortable. Seiko left us fresh flowers around the house that we absolutely loved. She is a great host and we enjoyed our stay in Kyoto.
Jessさん
Authentic and centrally located home. This place was beautiful and cozy. A real treat if you are coming to Kyoto.
Alexandraさん
Accueil très chaleureux, très belle maison où il fait bon vivre
Jiさん
Great Location. Walking distance to most major tourist attractions. Had a great experience.
Tomislavさん
A cute apartment perfect for a couple in an excellent location and a warm and welcoming host. Amazing experience.
Isabelleさん
Logement impeccable et très fonctionnel avec tout le confort possible. Très bien placé dans le quartier de Gion qui s'anime en soirée. C'est calme et bucolique car tout proche d'une petite rivière qui coule dans Kyoto. On fait tout à pied et le métro est à 2 minutes.
Loganさん
Cool place! And Seiko made it easy to drop off our bags before and after check-in and out times before our trip. I'd recommend it.
Natalieさん
Gorgeous place with so much charm and character. Seiko was warm and friendly on our arrival and the location was perfect. We loved it and so did our two children. Highly recommend.
Le Pennecさん
Logement bien situé à partir duquel on peut rejoindre à pied le Temple Chion in, Gion, les arcades Teramachi. Accueil très sympathique. Le fait de pouvoir communiquer en français est un plus qui permet d échanger plus facilement. L appartement est propre. La cuisine est suffisamment équipée pour se préparer le petit dej ou un petit repas. Les deux espaces de nuit sont à l étage. Les escaliers pour y accéder sont raides. On dort sur des futons et à ma grande surprise c'était bien plus confortable que les matelas durs qu on trouve dans les hôtels au Japon. Nous avons bien dormi. Il y a une machine à laver/sèche linge ce qui est pratique lors d un long voyage. Depuis la gare environ 2000 yens en taxi. Une station de métro est à 2 min à pied. Si nous retournons un jour à Kyoto, nous retournerons dans ce logement.
---
京町家「天の川」宿泊担当「Seiko」より
たくさんのレビューをありがとうございます。すべての方のレビューをここでは掲載できておりません。次ページよりすべてのレビューをご覧いただけます。